Norelle Targato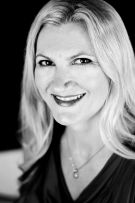 With over 20 years in the printing and graphic design industry, I can help with all of your design and printing needs. Ensuring the best quality and prices.
Illustrious Type & Design
Your one-stop, comprehensive Graphic Design and Print Broker. First impressions count and a professionally designed logo and accompanying stationery attracts attention and leaves an everlasting impact. Our aim is to provide the best service utilising state-of-the-art technology and equipment. We strive for excellence and take pride in ensuring our customers are 100% satisfied.